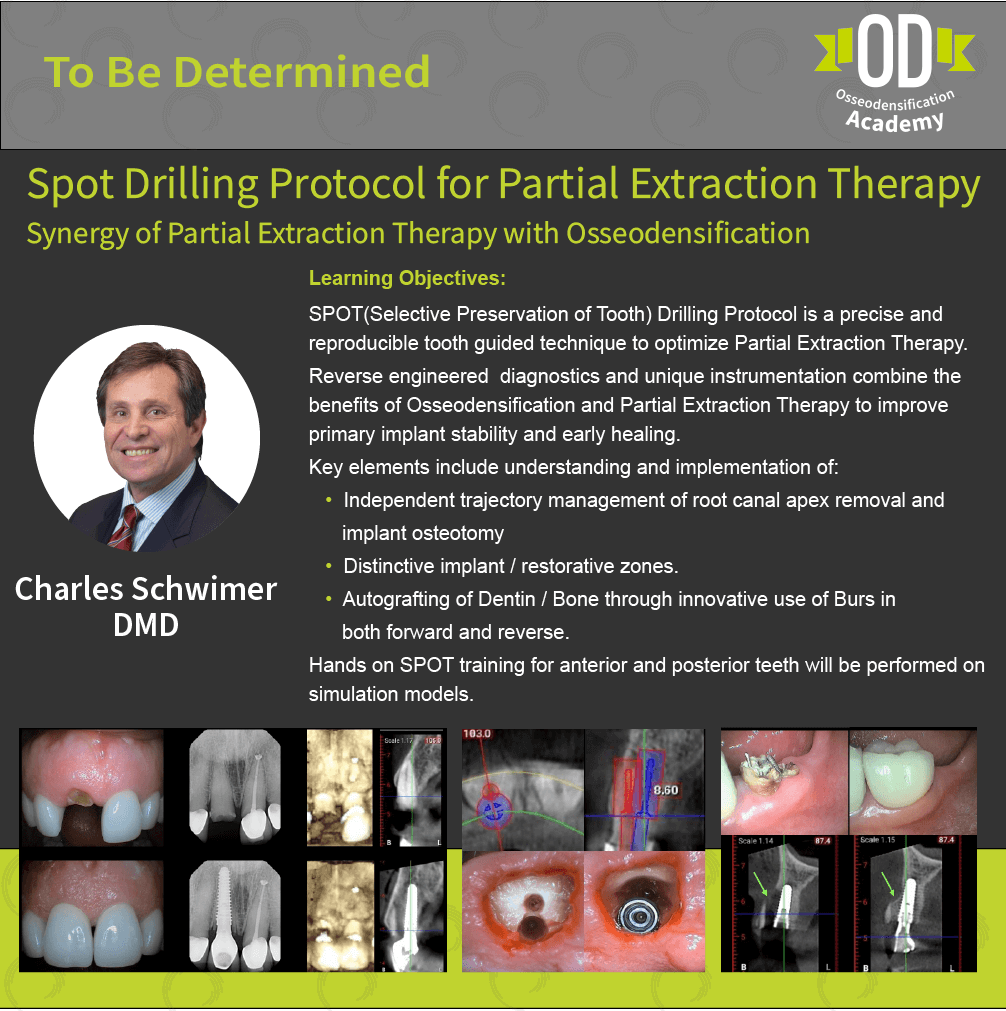 CE Credits Hours: Total 7 Hours
Prerequisite for this course is Osseodensification Level 1
Course Description (one-day hands-on course)
Learning Objectives:
SPOT(Selective Preservation of Tooth) Drilling Protocol is a precise and reproducible tooth guided technique to optimize Partial Extraction Therapy.
Reverse engineered diagnostics and unique instrumentation combine the benefits of Osseodensification and Partial Extraction Therapy to improve primary implant stability and early healing.
Key elements include understanding and implementation of:
    • Independent trajectory management of root canal apex removal and implant osteotomy
    • Distinctive implant / restorative zones.
    • Autografting of Dentin / Bone through innovative use of Burs in both forward and reverse.
Hands on SPOT training for anterior and posterior teeth will be performed on simulation models.