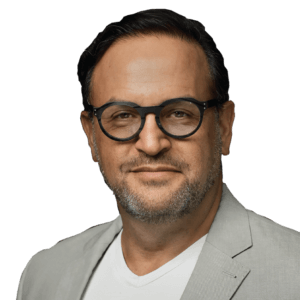 Dr. Howard Gluckman
Dr. Gluckman is an internationally renowned dental practitioner, implantologist, author and lecturer who has been in the industry for nearly three decades. 
After completing his dental training at the University of Witwatersrand in 1990, he spent a few years in general practice before taking on a four-year degree in Oral Medicine and Periodontics at the University of Stellenbosch, which he completed with Distinction (Cum Laude). 
Eager to shape the industry and help others expand their knowledge, Dr Gluckman became instrumental in the development of the University of Stellenbosch and the University of the Western Cape's postgraduate Implantology Diploma. 
Not one to rest on his laurels, Dr Gluckman recently completed his PhD titled "Partial Extraction Therapy: Past, Present and Future" passing Summa Cum Laude at the University of Szeged in Hungary, under the supervision of Professor Katalin Nagy. 
A passion for implant training and enhancing the talents of dental professionals across the world 
In addition to running his full-time private practice in Cape Town, Dr Gluckman is also the co-founder and director of the Implant and Aesthetic Academy (IAA). To date, it's the only private postgraduate training facility of its kind. Over the last 15 years, the Implant and Aesthetic Academy has grown to become an internationally renowned institution that offers various accredited postgraduate dental courses throughout the year. What's more, The IAA is recognised by Dentalxp as an accredited training facility for their online externship certificate programmes. He also serves as one of the IAA's senior lecturers.