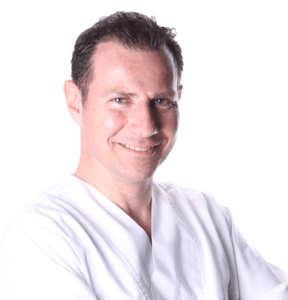 Dr. Petros Yuvanoglu
Dr. Petros Yuvanoglu is a co-director of the Branemark Osseointegration Center & ZAGA Center – Dubai. He qualified as a dentist in 1995, receiving his dental degree summa cum laude from Semmelweis University in Budapest, graduating with exceptionally high grade, top of his class as valedictorian. 
He completed his speciality in Prosthodontics at Tufts University in 1998 where he is currently  Adjunct Faculty .He has lectured extensively on the "Same Day Implants & Teeth" reconstruction protocol. Together with Dr. Costa Nicolopoulos (Oral & Maxillofacial Surgeon), they are the cofounders of "Same Day Dental Implants" Clinic & ZAGA Center in Dubai .