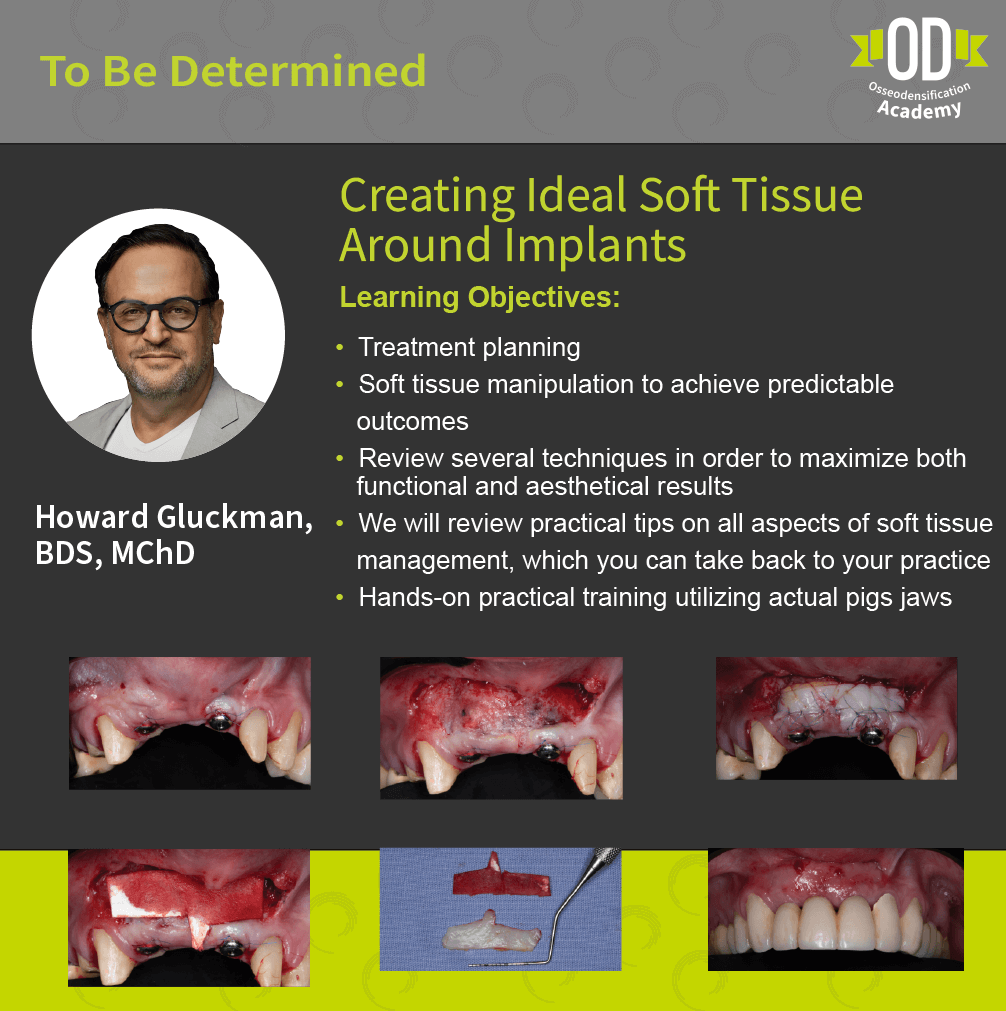 Course Description (one-day hands-on course) 
Prerequisite for this course is Osseodensification Level 1
Soft tissue is one of the most important aspects of implant therapy.  It not only creates a functional barrier against the bacterial challenges but also protects the bone from resorption. It is a critical part of successful aesthetic treatment.  
Learning Objective: 
• Treatment planning
• Soft tissue manipulation to achieve predictable outcomes
• Review several techniques in order to maximize both functional and aesthetical results
• We will review practical tips on all aspects of soft tissue management, which you can take back to your practice
• Hands-on practical training utilizing actual pigs jaws